Wine and the White House - Book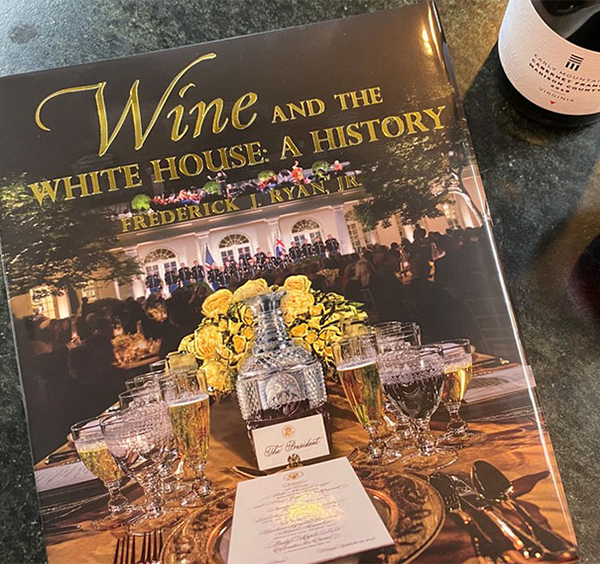 Whether you're a devotee of presidential history, a lover of wine, or both, Wine and the White House: A History is sure to prove informative and entertaining. The first book of its kind, it is a comprehensive journey through the history of White House hospitality that explores every president's experience of wine. The fully illustrated pages also feature memorable presidential toasts, menus from historic White House gatherings, a catalog of vintages served, and spectacular new photography of the White House glassware collection.

Early presidents recognized the important function wine played in entertaining at the White House. While some appreciated and enjoyed wine, others considered it merely a ceremonial necessity. Still others campaigned to outlaw wine and banned it from the White House; their successors celebrated its return. More recently, all presidents, regardless of whether they enjoyed wine themselves, have used the White House as a venue to showcase the fine wines produced in the United States.
Join Jean Case and Early Mountain for a fascinating book talk exploring Wine and the White House: A History on Weds. Nov. 18th, Register HERE. Joining Jean is Frederick J. Ryan Jr., author of the book and chairman of the board of directors at the White House Historical Association. Case and Ryan will delve into the stories in the book as well as the extensive research behind this fascinating tome.