Cellar Selection Trio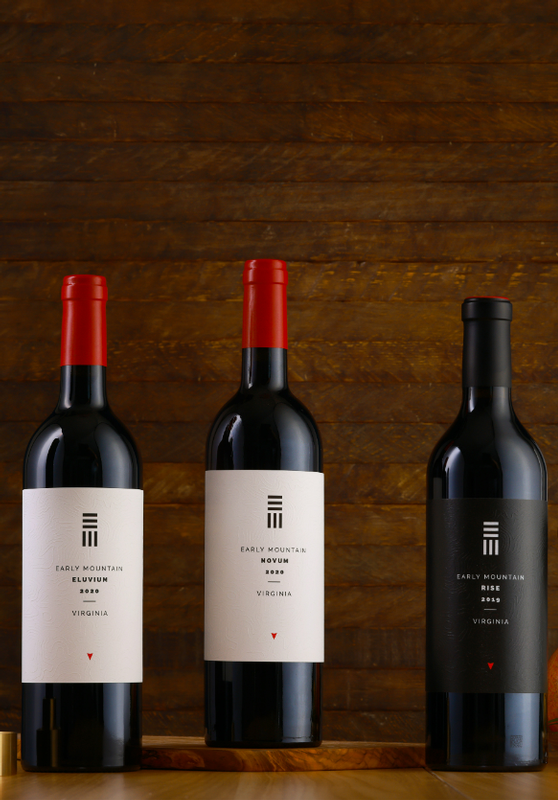 Cellar Selection Trio
2019 RISE: Rise is our most powerful wine, and also one of the most beautiful, which may seem a paradox, but it is the overarching philosophy we bring to building it — by balancing of power, concentration, and texture with aromatic complexity, detail, and flavors that range from deep and persistent to subtle and suggestive, echoing at the edge of the palate. On the nose, the fruits are deep and dark with Damson plum and wild blackberries accented by mint, cedar and wood spice. On the palate the flavors echo the aromas; structured and layered with ample and persistent tannin.
2020 Eluvium: On the nose the 2020 Eluvium is brighter than other vintages displaying dark stone fruits and berries, accentuated by confectionery and baking spices, forest floor attributes and a unique dried citrus component that brightens the savoury character of this vintage. 2020 also brings a freshness to the Eluvium palate, with a lively and welcoming palate that brings moderate, but lengthy tannins.
2020 Novum: The nose presents with bright cherry and currant, fresh and vibrant leading to attributes of cola, Damson plum, baking spices and dried marjoram, supported by earthen and ever-generous forest floor notes coming from the Cabernet Franc. The palate is textured and lively, with moderate density supported by a unique tannin and acid dynamic coming from Tannat.