Gold Medal Selections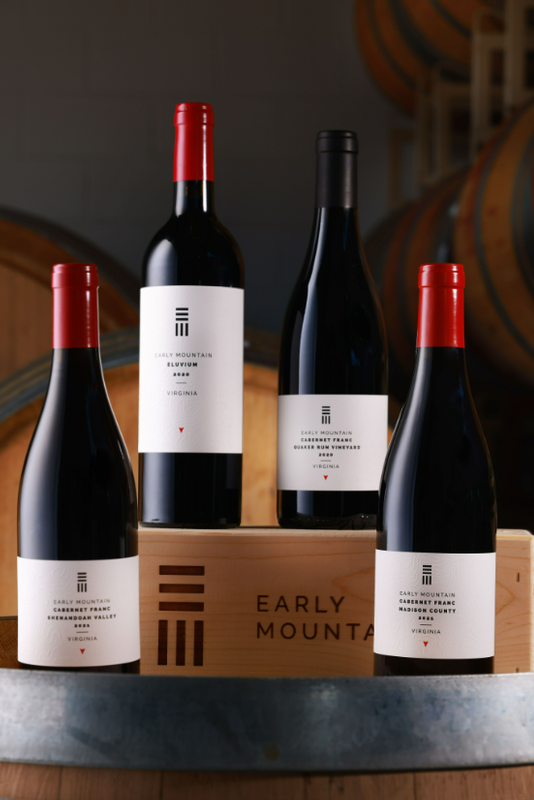 Gold Medal Selections
The 2023 Virginia Governor's Cup results are in, and we are thrilled to share our gold medal winners. Come taste all the winners at the Governor's Cup Gala, February 23rd in Richmond, stop in for a Gold Medal flight, or snag a bundle of Gold.
2021 Madison County Cabernet Franc
The vintage brings bright red berries and stone fruit, complemented by savory herbs and dried citrus. The vibrancy of boysenberry, raspberry, plum and orange marmalade are accented by chervil, alfalfa and white pepper. The tannins are elegant and round, with the palate medium bodied and lively.
2021 Shenandoah Valley Cabernet Franc
We love this grape unencumbered by new oak and long aging. The result is a wine that is both graceful in stature and compelling in detail, walking a fine line between subtlety and complexity. The aromas are a mingling of red and black fruits with rosemary, forest mushrooms and black pepper. The fruit/savory play continues on the palate, which is rich with persistent, ripe tannins and subtle acidity.
2020 Quaker Run Cabernet Franc
The 2020 Quaker Run Cabernet Franc offers savory notes, highlighting the forest floor attributes, tobacco leaf and the unique toasted herb character of the site. These aromas are rounded out by red stone fruits, fig, black pepper and marjoram. The palate brings light to moderate density, with fine, persistent tannins.
2020 Eluvium
75% Merlot, 25% Petit Verdot. On the nose the 2020 Eluvium is brighter than other vintages displaying dark stone fruits and berries, accentuated by confectionery and baking spices, forest floor attributes and a unique dried citrus component that brightens the savory character of this vintage. 2020 also brings a freshness to the Eluvium palate, with a lively and welcoming palate that brings moderate, but lengthy tannins.