Grill Pack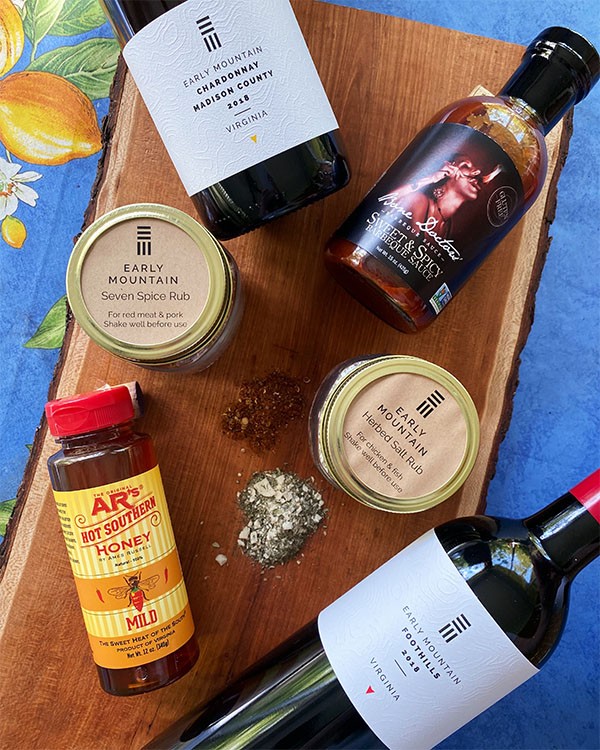 Choice of Chardonnay + Foothills or Cabernet Franc + Eluvium
Local Specialties Include:
Early Mountain Seven Spice Rub (8 oz): layered and complex dry rub, perfect for pork shoulder, ribs, or brisket
Early Mountain Seasoned Herb Salt (8 oz.): Seasoned salt with herbs, garlic & spice, perfect for fish or chicken.
AR's Hot Southern Honey, Mild: 12 oz
Bone Doctor: Sweet & Spicy Sauce: 8 oz.