Holiday Pasta Pack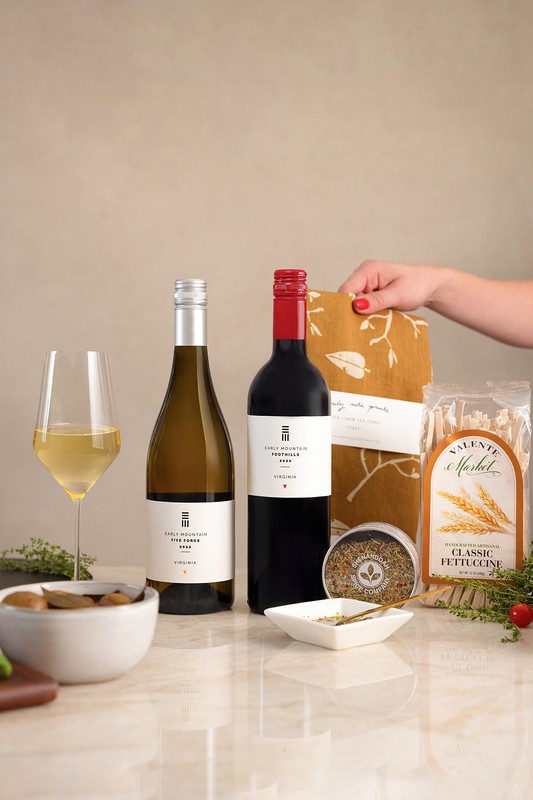 Holiday Pasta Pack
Dinner is served with this fantastic pack featuring pasta from Charlottesville's Valente Pasta, a gorgeous tea towel by Emily Ruth Prints, seasoings from Shenandoah Spice Company, and olive oil by Saratoga Olive Oil Company. Each set is beautifully presented in a black gift box.
The Holiday Pasta Pack will be available to pick up and will begin to ship startnig November 20th.
Gift set includes:
2022 Five Forks - Petit Manseng & Sauvignon Blanc blend. Dry and aromatic.
2022 Foothills - A snappy and complex red blend, perfect for a dinner in.
Fettuccine by Valente Pasta
Dogwood Tea Towel by Emily Ruth Prints
Saratoga Olive Oil Company's Olive Oil
Shenandoah Spice Company's Bread Seasoning