Back to School - Survival Stock up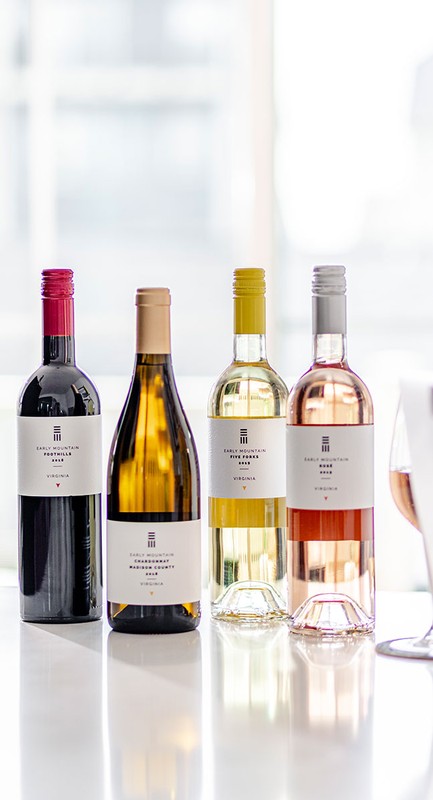 As we ease into the frenetic pace of fall, we have packaged our most versatile and crowd-pleasing wines in one pack. Whether popping some Foothills for taco night or pouring a glass of well-earned Rosé after a hard day, this mixed case (3 bottles of each) offers plenty of pleasure.
Rose 2019: Merlot-led dry style. The pale, salmon color primes us for the strawberries, white peaches and floral aromas and flavors of this wine. The acidity brings a brightness to the fruit and the wine lingers with a pleasant citrus pith character.
Five Forks 2019: Petit Manseng & Sauvignon Blanc blend. Type-A Petit Manseng is again in the lead vamping with pear, peach and tropical fruit. Sauvignon Blanc supports with snappy green flavors, acid precision and a mineral finish.
Chardonnay 2018: Barrel fermented and aged. A return to a more classical style, after the riper 2017 vintage, this wine presents as floral and pure in the aromatics. The flavors lean toward the citrus side of the fruit spectrum with tart apple and pear in the background.
Foothills 2018: Fresh & fruit driven red blend. Lively in both aromatics and texture, with snappy red fruits, herbs, and subtle floral aromas that ask you to lean in. On the palate, the wine is light on its feet, graceful, and thirst quenching. This is the antidote for tannic bruisers and palate fatigue; it cleanses and energizes, drawing you back for another sip.