Summer Sipper Pack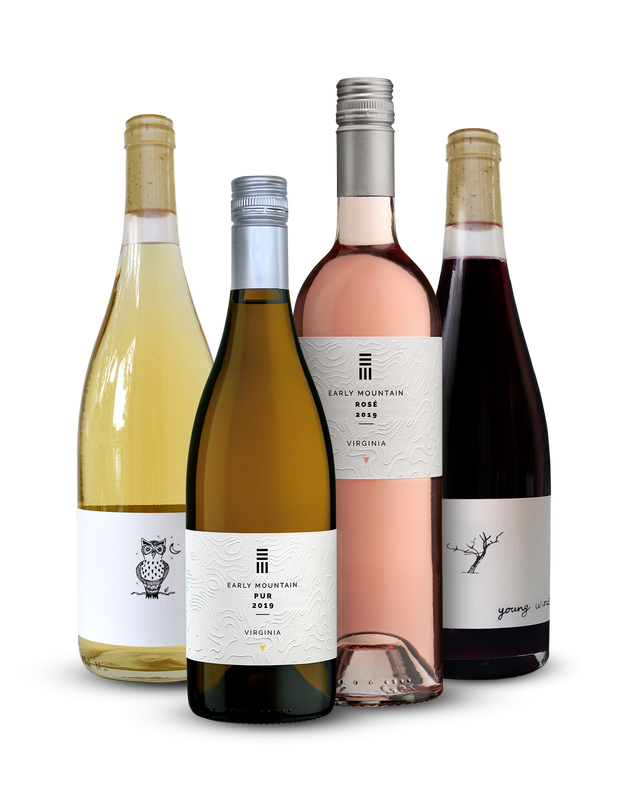 Includes 3 bottles of each:
2019 Rosé: Dry Rosé with citrus and strawberry fruit.
2019 Young Wine White: Vidal Blanc. Citrusy, crisp and mineral.
2019 Pur: 60% Chardonnay, 35% Viognier, 5% Pinot Gris. Fresh and friendly with pear and apple fruit.
2019 Young Wine Red: 90% Chambourcin, 10% Vidal Blanc. Tart and tangy chillable red.