The Cabernet Franc Set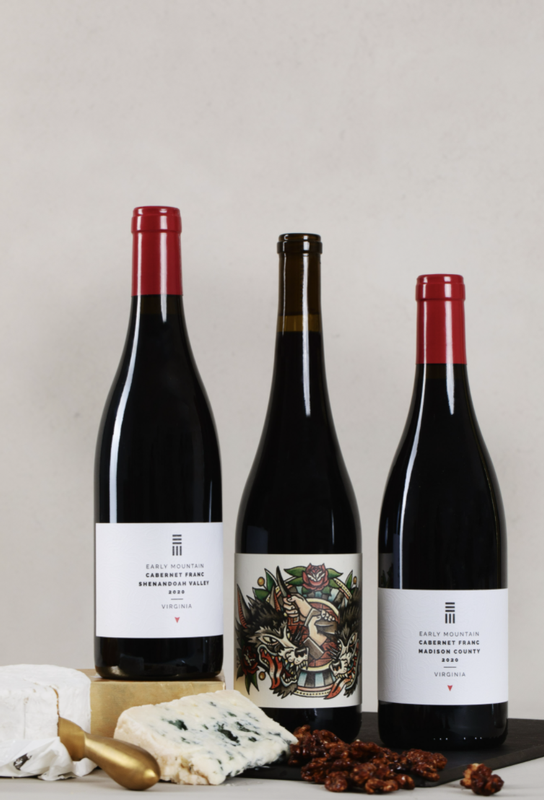 The Cabernet Franc Set
Shenandoah Valley Cabernet Franc 2020 - This is a wine that is both graceful in stature and compelling in detail, walking a fine line between subtlety and complexity. The aromas are a mingling of red and black fruits with rosemary, forest mushrooms and black pepper. The fruit/savory play continues on the palate, which is rich with persistent, ripe tannins and subtle acidity. The Shenandoah Valley Cab Franc demands that you both engage its aromatic offering and pour yourself another glass.
Lightwell Survey The Weird Ones Are Wolves 2019 - A blend of 94% Cabernet Franc and 6% Petit Manseng. A deep baked bluefruit nose with cedar and baking spices leads up to an equally warm palette.
Madison County Cabernet Franc 2020 - This wine is full of bright red berries and stone fruit, complemented by savoury herbs and dried citrus. The vibrancy of boysenberry, raspberry, plum and orange marmalade are accented by chervil, alfalfa and white pepper. The tannins are elegant and round, with the pallet medium bodied and lively. This bottle benefits from serving at slightly cooler temperatures.