The Cabernet Franc Trio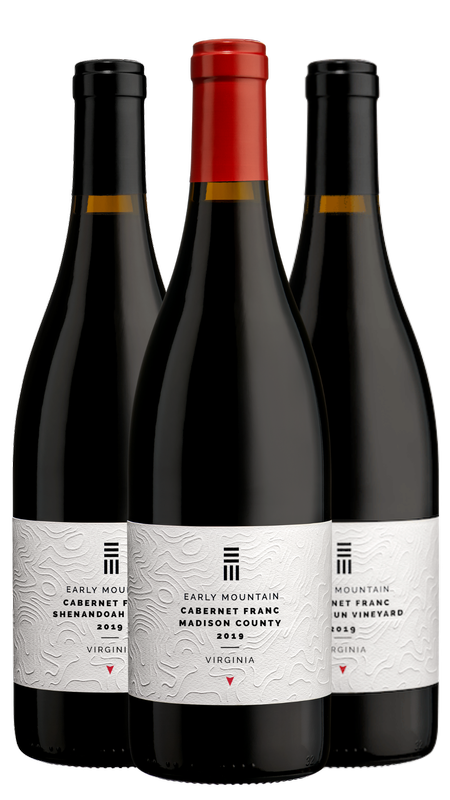 2019 Shenandoah Springs: In 2019 all of our reds were riper, with more richness than usual, and the Shenandoah Springs is the most extreme example of the northern valley meets a hot and dry vintage. A smallish crop combined with a very long and warm ripening period make this one of the the most powerful Cabernet Francs we have bottled.
2019 Quaker Run: This is our fourth vintage of bottling Block 1 of Quaker Run Vineyard on its own, and we love tasting it in contrast to the other four Cabernet Franc bottlings from 2019. Quaker Run manages to bring more structure and density without being overly tannic or acidic; mostly we find amplification of precision, and the wine carries the hallmark of mountain fruit that we find in most wines from Quaker Run.
2020 Madison County: In 2020 we embraced the aromatic complexity of the fruit and the Madison County Cabernet Franc highlights a fresher representation of the varietal. We also found that we could heighten the "Franc-ness" of the 2020 with some creative blending. We have always enjoyed using Petit Manseng to help refine and punctuate Cabernet Franc's aromatics, and Petit Verdot brings some of the color and structure that drops down when using whites in red blending.