The Pool Party Pack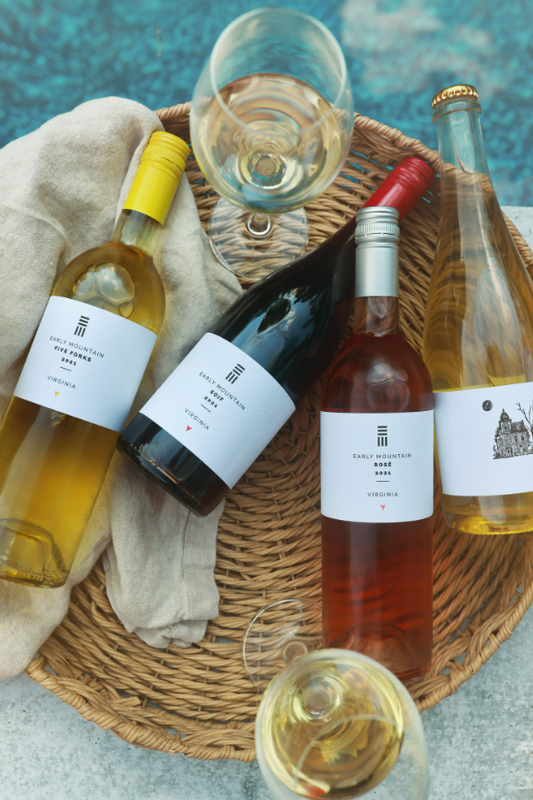 The Pool Party Pack
Bring a towel and a glass, we'll take care of the rest! The Pool Party Pack is a wine set sure to keep every pallet refreshed this summer.
2021 Rosé - Strawberries, white peaches, and red grapefruit drive the aromas of this wine, which are echoed by the flavors. There is a bit more texture this year, but the acidity still cleanses the palate, leaving a feeling of freshness and energy. The wine is layered with flavor, but no single note demands the spotlight, instead they all operate in harmony, bringing a feeling of poise and completeness.
Pet Nat Blanc - Distinctive aromas of orange blossom, honeysuckle, pear, and apricot are highlighted by meyer lemon mango and honey. There is a slight amount of residual sugar remaining in the wine, complementing the wine's effervescence, as well as the vibrant acidity of Petit Manseng. The fine bubbles, produced by the ferment finished in-bottle, create a unique mouthfeel with the natural tannins from the grape varieties used.
2021 Five Forks - With Petit Manseng in the lead, we feel the density of aroma and texture that are inherent to this grape. The aromatics flow from pear to peach to mango and are repeated as flavors in the palate, where the Sauvignon Blanc steps in with snappy green flavors, both herbs and piquant orchard fruit, and adds acid precision and a mineral finish.
2021 Soif - Merlot takes charge of Soif this year, making it a bit more about the fruit in front of the herbal components of the wine. But they are still there, and it takes on a Syrah-like cracked pepper character that adds another layer to the snappy red and black fruit flavors. The vintage brings a bit more density and color, but this is still juicy and a dancing joy of a wine.