The Summer Sippers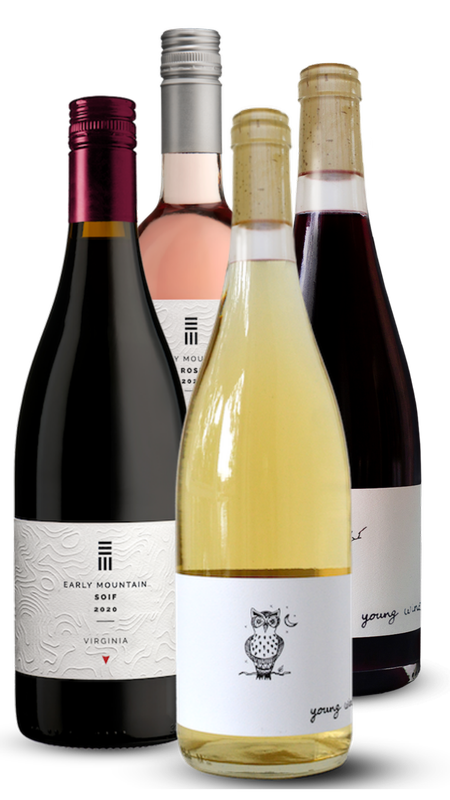 With hot summer days fully in swing, we have the perfect chillable wines to help keep you cool and refreshed.
2020 Soif: The two Cabernets are driving the character of this wine, lively and aromatic with plenty of the classic herbal notes tangled up in the bright and fruity carbonic character. Merlot and Petit Verdot provide a bit of roundness to the middle, along with bright acidity. This wine embraces the cool climate of 2020 and fits perfectly into the playful nature we are finding in this wine year in and year out.
2020 Rosé: The pale, salmon color primes us for the strawberries, white peaches, red grapefruit and herbal aromas of this wine. The acidity matches the texture and brings freshness to the fruit, and the wine lingers with a pleasant citrus pith character. It is light on its feet, but with a delicate intensity that lingers. The wine is subtly layered with flavor, but it doesn't demand the spotlight, secure in its ability to get you to take another sip.
2020 Young Red: Chambourcin is a grape that, if you try to make it taste like vinifera, will end up similar to jogging with a cat on a leash. You can do it, but it's going to be weird, some folks may disapprove, and it will get its revenge while you sleep (the cat will). Chambourcin's spirit animal is not a cat, but rather some theoretical "always puppy". Contains naturally produced deposits that dissipates in the glass.
2020 Young White: It would be silly to over-describe a wine with a questionable owl on the label, but we should point out that this wine has texture and volume while retaining acidic structure, a result of full malo and long contact with active yeast. The aromatics are savory and preview the umami character that we find on the palate, with fresh stone fruit peaking through on the back end. The laters and depth of this Vidal are a subtle reflection of the natural technique in the cellar. But let's not take ourselves too seriously here … the owl just won't have it.