The Summer Sippers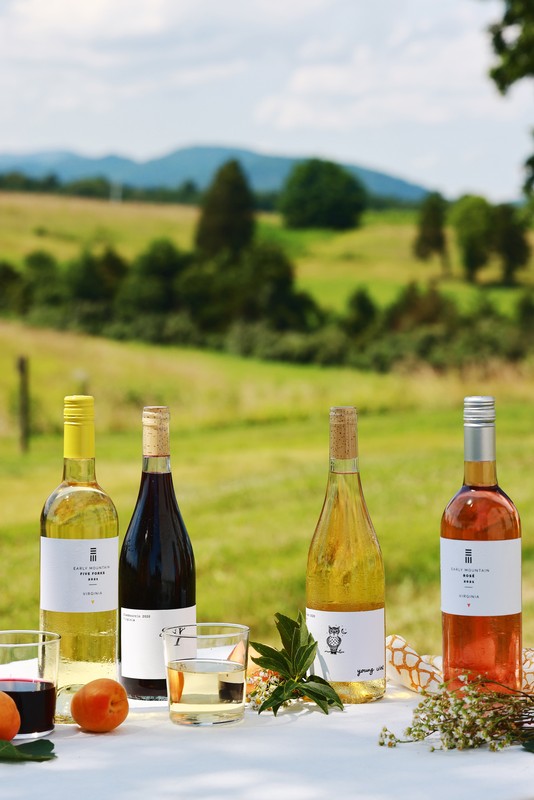 The Summer Sippers
With hot summer days fully in swing, we have the perfect chillable wines to help keep you cool and refreshed.
2021 Five Forks: With Petit Manseng in the lead, we feel the density of aroma and texture that are inherent to this grape. The aromatics flow from pear to peach to mango and are repeated as flavors in the palate, where the Sauvignon Blanc steps in with snappy green flavors, both herbs and piquant orchard fruit, and adds acid precision and a mineral finish.
2021 Rosé: Strawberries, white peaches, and red grapefruit drive the aromas of this wine, which are echoed by the flavors. There is a bit more texture this year, but the acidity still cleanses the palate, leaving a feeling of freshness and energy. The wine is layered with flavor, but no single note demands the spotlight, instead they all operate in harmony, bringing a feeling of poise and completeness.
2020 Young Red: This is a red wine that carries a tannin load closer to that of most white wines, and like whites, is freshest and juiciest when there is plenty of acidity. For that reason it is perfect with a chill, and the soft tannins and bright fruit are reminiscent of the grape Gamay.
2020 Young White: The aromatics are savory and preview the umami character that we find on the palate, with fresh stone fruit peaking through on the back end. The layers and depth of this Vidal are a subtle reflection of the natural technique in the cellar.