Partners in Wine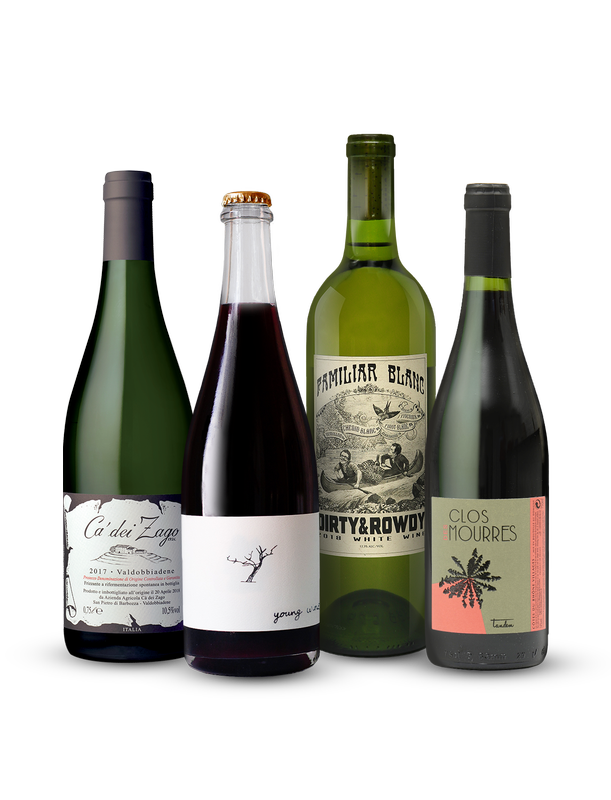 Join us (virtually) to celebrate our "Partners in Wine" in Virginia, Williams Corner. This Charlottesville-based importer specializes in natural wines from around the globe, seeking out producers who hand-pick, naturally ferment, and eschew the use of commercial processing in their wines.
Philip Ehrlich will join us to share how and why Williams Corner was built on the philosophy and focus on natural winegrowers, while also sharing the stories behind these stunning wines. We hope you'll join us for this unique "Taste of Virginia" where we explore the globe with this Virginia-based wine distributor.
Grab a pack to taste along ($98 for the 4 wines, shipping included) or open your own favorite beverage.
We are offering a wine trade discount of 15% on this pack for pick-up orders - Call Early Mountain (540-948-9005) to access this discounted price.
We'll taste:
-Prosecco Col Fondo Ca' dei Zago 2018
(stunning bubbles from the Valdobbiadene sub-region or Prosecco) - $24
-Dirty & Rowdy Familiar Blanc 2018
(partial skin fermentation blend of Semillon, Chenin Blanc, Pinot Blanc, Viognier, Muscat) - $33
-Early Mountain Young Wine Red 2019
(100% Chamborcin, native yeasts, no additives) - $24
-Clos des Mourres "Tandem"Côtes de Rhône
(earthy Rhône blend from a 10 hectare hillside vineyard in Southeastern France) - $28