Winter Whites Trio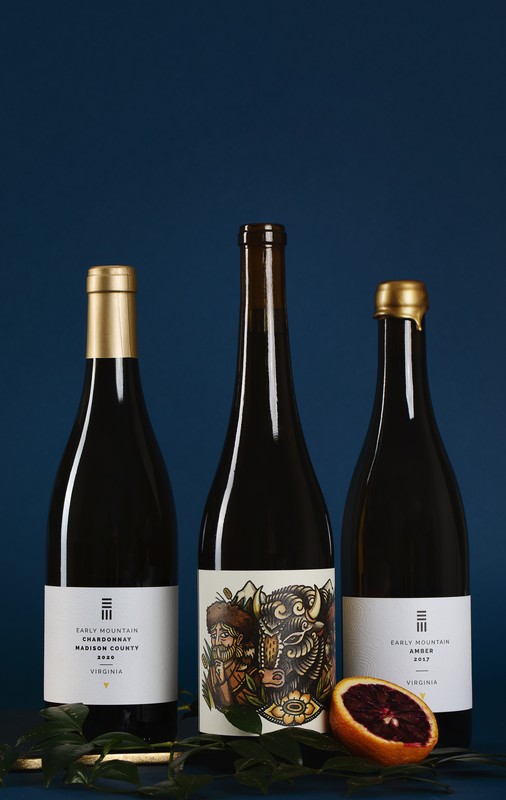 Winter Whites Trio
As crisp autumn days give way to fireside nights, the intensity and richness of these winter whites will shine.
Madison County Chardonnay 2020 - This wine is generous in its fresh and vibrant aromatics, displaying bright citrus, green apple and star fruit, leading to deeper stone fruits of ripe peach and nectarine. The savory character of the wine is highlighted by herbal notes of thyme and bay, and a slight gingerbread quality, influenced by barrel and lees aging.
Lightwell Survey Hinterman 2019 - A blend of 68% Petit Manseng and 32% Riesling. Racy green apple mouth puckering acidity. Makes your eyes water a bit in the best way. Smells and looks shimmery, silver flecky almost reflective. The brightness of both varietals really shine this vintage, from the up front high acid apple bomb, to the pear/apricot roundness in the mid palate.
Amber 2017 - Golden in color, this wine is generous with its aromatics. Amber is known for its intense florality; due to extended barrel aging, blending, and oxidative treatment, this wine shows more diversity in its nose. Dried orange, pineapple and lemongrass effortlessly intertwine with ginger, clove, quince and honeysuckle. The oxidative nature of this wine presents mushroom and nutty attributes.